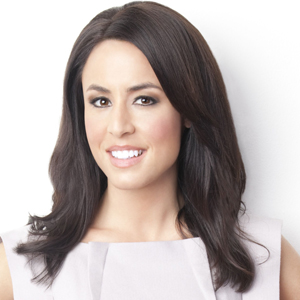 Andrea Tantaros
Co-host on FOX News' The Five and Host of The Andrea Tantaros Show on Talk Radio Network
Why Andrea Tantaros?
You want a nationally-recognized television and radio personality who will discuss the State of Our Union, with insight on heated policy battles.
Your audience needs to learn more about today's GOP, with behind-the-scenes accounts about whether this party still has what it takes to win.
She represents a new generation with a fresh, fun, and unfiltered take on politics and culture today.
Fee Range:
(PLEASE INQUIRE)
About Andrea Tantaros
From Capitol Hill to political campaigns to a hit show on cable's number one news network, Andrea Tantaros is one of the nation's most respected and sought after political speakers. Andrea Tantaros joined FOX News Channel (FNC) in April 2010 as a political contributor. Currently, she is a co-host on FOX's hit show, The Five, the second highest rated show in all of cable news. She is also host of the nationally syndicated radio program, The Andrea Tantaros Show, on Talk Radio Network.
In her career, she has served in senior communications roles on a number of high-profile political campaigns including Communications Director for former Massachusetts Governor Bill Weld where she led the media operation against Weld opponent, former New York Attorney General Eliot Spitzer. Tantaros is also credited with helping former National Republican Congressional Committee Chairman Thomas Reynolds secure a narrow re-election victory during the scandal-plagued 2006 election cycle.
Before that, Tantaros worked on Capitol Hill where she served as Press Secretary to Republican Leadership in the U.S. House of Representatives. During her time with House Leadership, Tantaros was responsible for helping craft and execute the media strategy for the Republican majority. Tantaros also worked at CNN's Crossfire, for former Reagan pollster Richard Wirthlin, and as Deputy Press Secretary to former Congressman Patrick Toomey. Tantaros serves as a vice president at a public affairs firm in Manhattan where she advises Fortune 500 corporations on crisis management and media strategy.


The State of Our Union: How the Obama Administration is Radically Altering America


Where Have All the Journalists Gone? How the Media has Covered Up, Ignored and Given Up On Getting the Straight Story


The GOP In 2013 and Beyond: Where is the Party Headed in the Next Four Years?
Articles
Bio and Topics
Speaker Intro