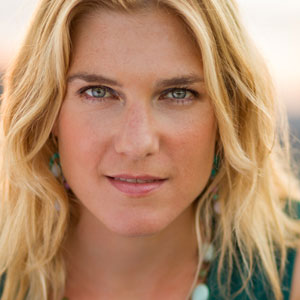 Anya Kamenetz
Educational Futurist, Lead Education Reporter for NPR & Acclaimed Author
Why Anya Kamenetz?
As lead education reporter for NPR, she directs the dialogue online and on-air
Called a "Game Changer in Education," she has helped shape the global discussion on education with her philosophy challenging established ideas of learning and technology
Acclaimed author of three books outlining her views on education standards, reform and assessment, including The Test, hailed as a "must read"
Fee Range:
($10,001 - $20,000)
About Anya Kamenetz
Anya Kamenetz offers a fresh take on the evolution of education and learning, with clear ideas about what reforms and actions are necessary to advance workforce training and reduce student debt.
She stoked the national debate on education and the unprecedented economic challenges young people face when she burst onto the scene at age 24 with her debut book, "Generation Debt." Now, Anya continues to shape the dialogue around education, technology, assessment and achievement as lead education reporter for NPR and author of two subsequent books, including "DIY U" which prompted Huffington Post to name her an 'Education Game Changer.'
In vibrant presentations filled with insights based on her experience and research, Anya adeptly connects a range of seemingly unrelated issues to make you question everything you thought you knew about intelligence, achievement and success.
From advances in workforce training, assessment, and effectively identifying talent, to helping students understand and manage debt, and step up to become the next generation of leaders, Anya engages audiences with insightful perspective on the evolution of learning, education standards and reforms, and how to apply it all to advance one's purpose.
DIY U: The Education Revolution
From babies with iPads to unemployed graduates with $27,000 student loan burdens, we are all wondering about the shortcomings of the education system and how to create one that is affordable, accessible, and relevant to how we live. Kamenetz will share a glimpse into the classrooms of the future from her experiences running a peer-led self-directed online learning community, playing with robots and 3-D printers, and brainstorming with the designers of free and openly accessible resources for teaching, learning, assessment, and finding a job.
Generation Debt
Even during the recent economic downturn, student loan debts continued to soar to record levels, more than tripling in the past decade. Fortunately, we can escape the Generation Debt title together! In this lecture, financial speaker Anya Kamenetz discusses how to solve the debt problems plaguing American young adults. She discusses what reforms and actions are necessary for young people to escape debt and to control their money successfully.
What Do We Need To Succeed & How Do We Know What Works?
Decades of research have revealed that more than half of the qualities that set people up for long-term success have little to do with traditional "book smarts." The new 21st century skills include the three Cs -- creativity, collaboration and communication-- and weaving a MESH-- Mindsets and Essential Skills and Habits that set people up to grow and learn continuously throughout life.Science can tell us a lot about how to cultivate and measure these qualities. Schools, teachers, and workplaces are starting to catch up.