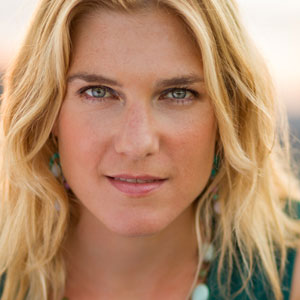 Anya Kamenetz
Educational Futurist and Lead Education Writer for NPR
Why Anya Kamenetz?
Kamenetz is an education reporter for NPR, a syndicated columnist for Tribune Media & a consultant for universities and startups.
Her focus is the future of education, as well as workforce & talent issues affecting Millennials.
She is the author of "Generation Debt," "DIY U: Edupunks, Edupreneurs, & the Coming Transformation of Higher Education," & the forthcoming "The Test," about measuring what matters in education.
Fee Range:
($10,001 - $20,000)
About Anya Kamenetz
Anya Kamenetz is an expert on learning and technology with a passion for the complexities of how we will learn, work, and live in the new Millennium. An educational futurist and speaker on issues facing the Millennial generation, she delivers audiences core insights into change, technology, and talent. Kamenetz is a sought-after consultant and advisor for startups and universities alike. On campuses, Kamenetz can help your students manage money better, choose career paths they are passionate about, and step up to become America's next generation of leaders.
Kamenetz's highly regarded debut book Generation Debt, published when she was just 24, landed her everywhere from Larry King Live to The View, stoking online debate on the unique and unprecedented economic challenges young people face. Her message is increasingly relevant today as student loan debt continues to soar to record levels.
Her popular book, DIY U: Edupunks, Edupreneurs, and the Coming Transformation of Higher Education, tells the story of how technology is disrupting one of the most tradition-bound industries in the country. Her ebooks, Learning, Freedom, and the Web, in collaboration with the Mozilla community, and The Edupunks Guide to a DIY Credential, funded by the Gates Foundation, are available for free download now.
Named an "Educational Gamechanger" by The Huffington Post, and a two-time winner of the national Education Writers of America prize, Kamenetz is part of a new team at NPR coordinating the coverage of education both online and on-air. In 2013-2014 Kamenetz was a Schwartz Fellow at the New America Foundation, working on her next book. The Test, to be published by Public Affairs in 2015, is an account of the past, present, and future of testing in public schools and a guide for parents.


DIY U: The Education Revolution
From babies with iPads to unemployed graduates with $27,000 student loan burdens, we are all wondering about the shortcomings of the education system and how to create one that is affordable, accessible, and relevant to the way we live our lives. Kamenetz will share a glimpse into the classrooms of the future from her experiences running a peer-led self-directed online learning community, playing with robots and 3-D printers, and brainstorming with the designers of free and openly accessible resources for teaching, learning, assessment, and finding a job.


What Your Company Needs To Know About MOOCs and Online Learning
Massively Open Online Courses -- video-based platforms with millions of participants -- are a big step forward in the evolution of learning that Kamenetz first described in her book DIY U: Edupunks, Edupreneurs, and the Coming Transformation of Higher Education. They disrupt the usual chain by which talent surfaces. How should your company be using MOOCs in your training and recruitment? What are the best companies, from small startups to Fortune 100 corporations, doing to tap alternative pathways to expertise and recruit the best possible candidates? This talk has plenty of actionable examples on what MOOCs can do for your company and your industry.


Generation Debt
Even during the recent economic downturn, student loan debts continued to soar to record levels, more than tripling in the past decade. Fortunately, we can escape the Generation Debt title together! In this lecture, financial speaker Anya Kamenetz discusses how to solve the debt problems plaguing American young adults. She discusses what reforms and actions are necessary for young people to escape debt and to control their money successfully. Help your students and community gain financial freedom.