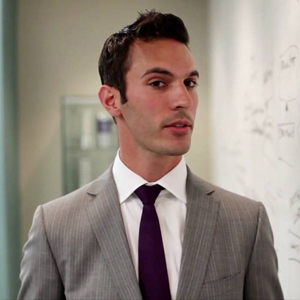 Ari Shapiro
NPR International Correspondent, New Host of All Things Considered and Award-Winning Journalist.
Why Ari Shapiro?
An award-winning journalist and former White House correspondent, Shapiro is currently an international correspondent for NPR.
A rising star in political journalism, he brings a fresh perspective to national and international politics.
He was the first NPR reporter to become a correspondent before age 30 and has won several awards, including The American Bar Association's Silver Gavel and The Daniel Schorr Prize.
Fee Range:
(PLEASE INQUIRE)
About Ari Shapiro
As NPR's International correspondent, Ari Shapiro covers some of the most important and impactful stories around the world. A former White House correspondent, he had a front row seat to history when he began covering President Barack Obama's Administration in 2010 after five years as NPR's justice correspondent. His coverage of Justice Department policies and controversies chronicled one of the most tumultuous periods in the department's history.

His stories appear on all of NPR's newsmagazines, including All Things Considered and Morning Edition, where he is also a frequent guest host. The first NPR reporter to be promoted to correspondent before age 30, Shapiro has been recognized with several journalism prizes, including The American Bar Association's Silver Gavel for his coverage of prisoners lost in Louisiana's detention system after Hurricane Katrina; The Daniel Schorr Journalism Prize for his investigation of methamphetamine use and HIV transmission; the Columbia Journalism Review's "laurel" recognition of his investigation into disability benefits for injured veterans; and the American Judges' Association's American Gavel for a body of work reporting on courts and the justice system.
He has appeared as a guest analyst on TV news programs including The NewsHour, The Rachel Maddow Show, and CNN Newsroom. As a keynote speaker, Shapiro draws from his experiences on the front lines of the world's most significant events. A smart, sharp, and widely respected journalist, Shapiro has the ability to transport audiences to the scenes of the stories that become the headlines of our lives.



Stories You Won't Hear on the Radio
While his stories at NPR have won awards for their impact and depth, these are engaging, funny, and sometimes profound tales that you can't find on the air. You'll learn what it really feels like to operate inside the White House bubble with the president and his senior staff during some of America's most consequential moments.



Behind the News of the Moment
Whatever the top story of the day is, NPR's Ari Shapiro is asking questions about it at the White House. From the state of the economy to turmoil overseas, Shapiro pulls together the threads of the daily news landscape into a detailed analysis and animated discussion of issues that have the most impact on Americans' lives today.



Journalism and Investigative Reporting
Not every scoop comes from a midnight meeting in a parking garage. Using real world examples, investigative journalist Ari Shapiro describes how reporters bag great stories. He also explores the impact the changing journalism landscape will have on the future of investigative reporting.



The Next LGBT Generation
The Advocate magazine has named Ari Shapiro one of its "40 under 40" LGBT leaders, and Out magazine included him in its "Out 100" list of the most influential LGBT people in America. In this talk, Shapiro ties his experience as NPR's White House correspondent into his own life story and provides insight into being an openly gay professional at the nation's center of power.
Articles
Bio and Topics
Speaker Intro