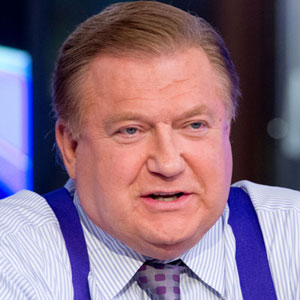 Bob Beckel
Political Consultant, CNN Commentator & Co-Columnist for USA Today's Common Ground
Why Bob Beckel?
Beckel is a veteran political analyst, television commentator and USA Today columnist
A political expert with an insider's perspective, Beckel shares his insight on the White House, Capitol Hill, the campaign trail and America's legislative process
He has consulted for numerous campaigns, corporations, trade associations and labor unions, specializing in consensus-building and influencing public policy.
Fee Range:
(PLEASE INQUIRE)
About Bob Beckel
Bob Beckel, a leading Washington political analyst, co-writes the popular USA Today column Common Ground with Cal Thomas and provides political analysis on CNN. The former co-host of FOX News' The Five, Beckel was the mastermind behind Walter Mondale's 1984 presidential campaign where he famously introduced Wendy's "Where's the Beef?" slogan into politics.
As a successful political consultant, Bob Beckel has advised a bevy of campaigns, corporations, trade associations, and labor unions, specializing in consensus-building and influencing public policy. He is a witty and engaging political speaker who brings a seasoned perspective from his years in the White House, on Capitol Hill, and leading numerous election campaigns. Captivating audiences from both sides of the aisle, Beckel is an expert on the legislative process and discusses national and congressional politics with authority and insight.
Common Ground
In this joint keynote speech, political speakers and USA Today columnists Cal Thomas and Bob Beckel take on the contentious issues that divide the nation along partisan lines, seeking common ground that can end the stalemate in Washington. This keynote speech emphasizes bipartisan cooperation and a commitment to ending cross-aisle political conflict.
Beckel Discusses Current Political Affairs
With 25 years of experience in Washington, from the White House to the Mondale presidential campaign, political speaker Bob Beckel uses a witty speaking style in his discussion of politics of the day. Focusing on national and congressional politics, he also incorporates current polling data from the American electorate on a full range of issues. He shares inside gossip, and is not afraid to debunk conventional wisdom. Beckel particularly enjoys spending half of his speaking time doing question and answer sessions with the audience.
Articles
Bio and Topics
Speaker Intro