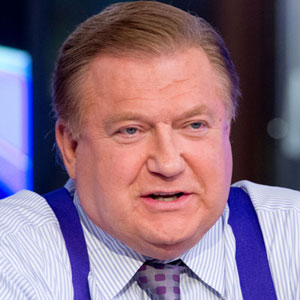 Bob Beckel
Political Consultant, CNN Commentator & Co-Columnist for USA Today's Common Ground
Why Bob Beckel?
Beckel is a veteran political analyst, television commentator and USA Today columnist
A political expert with an insider's perspective, Beckel shares his insight on the White House, Capitol Hill, the campaign trail and America's legislative process
He has consulted for numerous campaigns, corporations, trade associations and labor unions, specializing in consensus-building and influencing public policy.
Fee Range:
(PLEASE INQUIRE)
About Bob Beckel
From the Carter-Mondale era to CNN, USA Today and FOX News, Bob Beckel draws on a storied career in media and politics to deliver veteran insights into the evolving political landscape and the importance of consensus.
Bob's political career has spanned almost four decades. He was the deputy assistant secretary of state and special assistant to the president for legislative affairs during the Carter Administration, and served as Walter Mondale's 1984 presidential campaign manager, when he famously introduced the Wendy's "Where's the beef?" slogan into politics. A left-leaning strategist, Bob co-authored the popular USA Today column "Common Ground" with longtime friend and conservative columnist Cal Thomas for more than a decade, demonstrating that unity and compromise can be achieved despite opposing viewpoints.
On stage, Bob is an audience favorite – he engages with an endearing wit and seasoned perspective as a Washington insider and media commentator. He shares pitch-perfect observations and forthright analysis of the day's political news and power players, giving audiences much-needed insight into the inner workings of Capitol Hill and how changes in public policy impact organizations and industry.
Common Ground
In this joint keynote speech, political speakers and USA Today columnists Cal Thomas and Bob Beckel take on the contentious issues that divide the nation along partisan lines, seeking common ground that can end the stalemate in Washington. This keynote speech emphasizes bipartisan cooperation and a commitment to ending cross-aisle political conflict.
Beckel Discusses Current Political Affairs
With 25 years of experience in Washington, from the White House to the Mondale presidential campaign, political speaker Bob Beckel uses a witty speaking style in his discussion of politics of the day. Focusing on national and congressional politics, he also incorporates current polling data from the American electorate on a full range of issues. He shares "inside gossip", and is not afraid to debunk conventional wisdom. Beckel particularly enjoys spending half of his speaking time doing question and answer sessions with the audience.
Articles
Bio and Topics
Speaker Intro