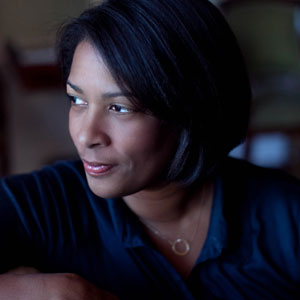 Dawn Porter
Criminal Justice System Reformer, Attorney, and Gideon's Army Filmmaker
Why Dawn Porter?
Porter is an attorney, civil justice crusader and an award-winning documentary filmmaker.
She explains the deficiencies of the U.S. criminal justice system and what it takes to maintain the passion and commitment to be a public defender.
"Gideon's Army," which premiered at the 2013 Sundance Film Festival, won the 2014 Ridenhour Prize for Documentary films, an award for best editing, and was nominated for an Emmy.
Fee Range:
(PLEASE INQUIRE)
About Dawn Porter
Dawn Porter is the founder of Trilogy Films. She is Director/Producer of Spies of Mississippi, which will air on Independent Lens in 2014, as well as, Gideon's Army, which premiered at the 2013 Sundance Film Festival, and won the Best Editing Award in the US Documentary competition. Gideon's Army aired on HBO in the summer of 2013 and was nominated for an Independent Spirit Award and an Emmy. The film received numerous criminal justice awards including the Ridenhour Prize from the Nation Institute.
Dawn is an alum of the Tribeca All Access program, where she won the 2011 juried Creative Promise Award for Gideon's Army. Before becoming a filmmaker she was the Director of News Standards and Practices at ABC News, and Vice President of Standards and Practices at A&E Networks. Dawn is a graduate of Swarthmore College and the Georgetown University Law Center. She was a practicing attorney at Baker & Hostetler and ABC Television Networks before beginning her film career.
Defending America in the Age of Mass Incarceration
America imprisons more people than any other industrialized nation in the world. The overwhelming majority of those who are arrested qualify for free legal representation from one of the nation's 15000 public defenders. But these legal officers are struggling to keep up as more and more people are arrested each year. Dawn Porter spent almost four years making a film about three remarkable public defenders on the front lines of a culture of mass incarceration. She shares her insights into the criminal justice system from this unique vantage point, that of the accused and those who represent them.
Spies of Mississippi
Based on her 2012 film Spies of Mississippi, Dawn Porter tells audiences the story of a secret spy agency formed by the state of Mississippi to preserve segregation and maintain white supremacy. The anti-civil rights organization was hidden in plain sight in an unassuming office in the Mississippi State Capitol. Funded with taxpayer dollars and granted extraordinary latitude to carry out its mission, the Commission evolved from a propaganda machine into a full blown spy operation. This wealth of first person primary historical material guides us through one of the most fascinating and yet little known stories of America's quest for civil rights.
Articles
Bio and Topics
Speaker Intro