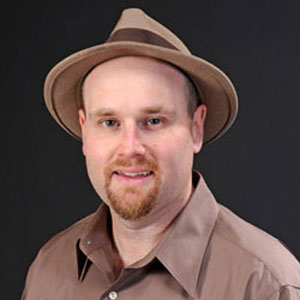 Glenn Thrush
New York Times White House Correspondent & former POLITICO Chief Political Correspondent
Why Glenn Thrush?
One of the most astute political observers of our time, he offers a candid view of the political landscape
An award-winning White House correspondent and veteran of Bloomberg News and Newsday, he offers exclusive commentary from his access to the nation's most influential leaders
A nonpartisan political forecaster and must-read reporter in 2008 and 2012, he shares valuable insights into the 2016 presidential campaign
Fee Range:
(PLEASE INQUIRE)
About Glenn Thrush
One of the most astute political observers of our time, Glenn Thrush's unvarnished analysis helps you make sense of the news dominating headlines and influencing organizations today – and into the future.
From Congress and the White House to the behind-the-scenes action and primetime news, Glenn is the forecaster that voters, strategists and even politicians turn to for a candid breakdown of the day's most important issues. As the New York Times' White House correspondent, he delivers a hard-hitting perspective on the evolving political landscape and breaking news in and around Washington.
Formerly, as the chief political correspondent at POLITICO and host of the award-winning podcast, "Off Message," Glenn discussed the day's top issues and policy developments in exclusive interviews with Washington's power players and the nation's most influential leaders. In his presentations, he weaves insights from these talks with his extensive political insights, as well as humorous stories from his extraordinary career, to reveal what audiences can expect next from the White House, across our country, and at your organization.
Tomorrow Is A New Day: A Seasoned Outlook On America Under A New Commander-In-Chief
With the presidential election behind us, Glenn Thrush reflects on the year ahead and what to expect over the next four years. Known for delivering a nonpartisan, behind-the-scenes look at the political landscape, Thrush outlines the top issues, policy developments, and power players you need to know and the potential impacts to business and industry. As chief political correspondent for POLITICO, the go-to news sight for inside-the-beltway political junkies, Thrush provides an unfiltered view of the latest-breaking news in and around Washington and candid, thoughtful insight on the media's role in politics today and the unprecedented election's influence on the future of news journalism. Take away the unvarnished, insightful and tremendously entertaining perspective on the ins, outs and goings-on in the nation's capital that you won't find anywhere else.
Articles
Bio and Topics
Speaker Intro