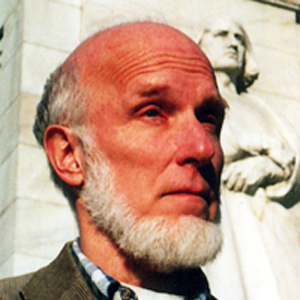 James "Jim" Loewen
Author of Lies My Teacher Told Me
Why James "Jim" Loewen?
You want an acclaimed historian and revolutionary revisionist, revealing the myths and distortions in our textbooks.
Your audience will gain a new understanding of US history and develop a more critical perspective of education and of what they read.
Lies My Teacher Told Me has sold over 1.25 million copies.
Fee Range:
(BELOW $10,000)
About James "Jim" Loewen
James Loewen's gripping retelling of American history as it should, and could, be taught, Lies My Teacher Told Me:Everything Your American History Textbook Got Wrong, has sold more than 1,250,000 copies and continues to inspire K-16 teachers to get students to challenge, rather than memorize, their textbooks.

Jim Loewen taught race relations for 20 years at the University of Vermont. Previously he taught at predominantly black Tougaloo College in Mississippi. He now lives in Washington, D.C., continuing his research on how Americans remember their past. In 2010, Teachers College Press brought out Teaching What Really Happened, intended to give K-12 teachers (and prospective teachers) solutions to the problems pointed out in Loewen's earlier works. Just in time for the Civil War sesquicentennial, the University Press of Mississippi published The Confederate and Neo-Confederate Reader, which ties in with talks and workshops about why we get the Civil War wrong and why it matters.
His other books include Mississippi: Conflict and Change (co authored), which won the Lillian Smith Award for Best Southern Nonfiction but was rejected for public school text use by the State of Mississippi, leading to the First Amendment lawsuit, Loewen v. Turnipseed.

He has been an expert witness in more than 50 civil rights, voting rights, and employment cases. His awards include the First Annual Spivack Award of the American Sociological Association for "sociological research applied to the field of intergroup relations," the American Book Award for Lies My Teacher Told Me, and the Oliver Cromwell Cox Award for Distinguished Anti-Racist Scholarship.
Articles
Bio and Topics
Speaker Intro