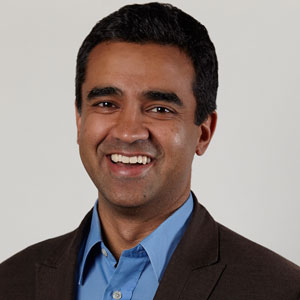 Rishi Manchanda, M.D., MPH
Public Health Innovator, Author Of The Upstream Doctors & Evangelist Of The Upstreamist Movement
Why Rishi Manchanda, M.D., MPH?
He coined the term "upstreamist" and is helping to transform healthcare by focusing on social and environmental factors for sources of health problems
Dedicated to treating underserved communities, he founded "Health Begins" that helps deliver better care for those with social needs
His efforts include re-designing data capture and electronic medical record management to effectively incorporate social determinants
Fee Range:
(PLEASE INQUIRE)
About Rishi Manchanda, M.D., MPH
Dr. Rishi Manchanda shares breakthrough solutions to reinvigorate primary care in the U.S. and protect the future of our health by addressing the social and environmental conditions at the source of illness.
A leader at the forefront of a new generation of healthcare practitioners, Dr. Manchanda is transforming conventional care with a decidedly holistic approach to diagnosis and treatment. Credited with coining the term "upstreamist," his philosophy focuses on identifying and treating the underlying issues that plague comprehensive patient health.
In his popular TED talk and accompanying TED book, "The Upstream Doctors," Dr. Manchanda shows that the future of our health, and our healthcare system, depends on supporting the doctors, nurses and other healthcare practitioners who look at the root cause of illness to improve patient health, rather than simply going for quick-fix symptomatic relief.
On stage, he illustrates his vision for reimagined treatment and offers a fascinating look inside local and global healthcare systems. With inspiring anecdotes and insightful perspective, Dr. Manchanda galvanizes physicians to look outside the clinic walls to remedy an ailing system, one patient at a time.
"The Upstream Effect" - What Makes Us Get Sick?
What if our healthcare system, doctor's office or provider could help people get healthy by addressing the living and working conditions that make them sick in the first place? This is exactly what Dr. Rishi Manchanda tackles in his highly viewed TED talk, accompanying e-book, The Upstream Doctors, and in his eye-opening keynote presentations. Manchanda's forward looking approach to health care looks "upstream" at the social and environmental sources of our health problems—pointing to the places we live, work, eat and play. Outlining the tools and considerations necessary for health care practitioners and organizations to effectively develop upstreamist mindsets, Manchanda leaves audiences both inspired and better equipped to deliver effective, comprehensive health care.
Articles
Bio and Topics
Speaker Intro