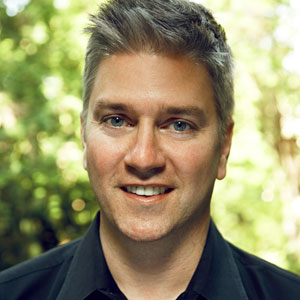 Robert Stephens
Geek Squad Founder & Former CTO of Best Buy
Why Robert Stephens?
He inspires audiences with the story of how he grew a bootstrapped college business into the world's preeminent tech support service
A business visionary, he offers exclusive insight on advancing technologies and upcoming trends
He is an expert on designing world-class customer experiences, executing thoughtful business strategy and creating a unique corporate culture, all of which he incorporated into the Geek Squad
Fee Range:
($20,001 - $30,000)
About Robert Stephens
With $200, a bicycle and a subsequent collaboration with Best Buy, Robert Stephens, founder of Geek Squad, transformed the small, cryptic world of tech support and made it accessible. Charming and wildly engaging, he captivates audiences with his passion for entrepreneurship, and stimulating perspectives on advancing technology, effective branding, thoughtful business strategy, and what he thinks is the next "big thing."
From a student fixing computers to starting a computer consulting business called Geek Squad, Robert grew and developed his company with enough creative strategy to overcome his lack of capital until he sold it to Best Buy in 2002. Since then, Geek Squad has become the world's preeminent tech support service, and Robert's story has been featured by leading media outlets, including CNN, Newsweek, Fast Company, The Wall Street Journal and Rolling Stone. He served as CEO of Geek Squad and CTO for Best Buy until 2012.
Now, Robert is again disrupting current business models through his most recent venture, Assist, which uses bots and APIs to provide enhanced messaging capabilities for sales and customer service. With big name clients such as Hyatt, Fandango, Sephora and 1-800-Flowers, Robert's Assist is revolutionizing the way businesses across industry sectors interact with consumers.
The author of The Geek Squad Guide to Solving Any Computer Glitch, Robert was praised for deciphering technical language, further proving his ability to make technology accessible.
Drawing from his entrepreneurial journey and lessons learned along the way, Robert leaves you with thought-provoking insights on developing a culture of innovation, creating memorable customer experiences and tips for identifying and harnessing upcoming disruptive trends.
Lessons From The Frontlines: Disruption, One Industry At A Time
With quotable delivery, Robert Stephens shares the unlikely story of how he started and grew Geek Squad with $200 and a bicycle, ultimately disrupting the tech support industry.
From the opportunities that can result from actively seeking disruptive ideas in other industries; to the endless potential that comes with embracing creativity and celebrating failure; to the willingness to welcome a little weirdness, Robert outlines how you can develop a culture that attracts and retains not only your workforce—but your business partners and customers as well.
Drawing from his experience with Geek Squad and his new venture, Assist, Robert provides you with a deeper understanding of the technologies and ideas that are fueling the new era of digital disruption and business innovation—including forecasts of the trends sure to impact your industry in the days, months and years ahead.
Articles
Bio and Topics
Speaker Intro