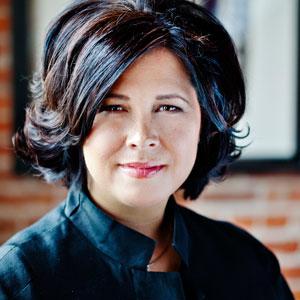 Sheryl Connelly
Global Consumer Trends Expert & One Of Fast Company's Most Creative People In Business
Why Sheryl Connelly?
One of the world's foremost authorities on consumer and lifestyle trends, she is an expert on determining how various global forces affect the future of all types of organizations
From changing demographics to sustainability, she applies global issues in thoughtful discussion to specific types of organizations
Her engaging style and thought-provoking insights come to life in realistic examples customized for audiences
Fee Range:
(PLEASE INQUIRE)
About Sheryl Connelly
With the unique ability to translate how consumer and lifestyle trends will affect organizations across industry sectors, Sheryl Connelly outlines how to develop a futuring mindset, to act decisively in high-stakes business environments.
As a corporate futurist for more than a decade, Sheryl is skilled at identifying what's coming around the corner and the potential influences to customer attitudes and behavioral patterns that directly impact business strategy. The in-house futurist at Ford Motor Company, Sheryl was twice named by Fast Company as one of its "100 Most Creative People in Business," while TechWeek listed her among its "Top 100 Innovators".
Her insights into what's next help audiences understand how STEEP factors – social, technological, economic, environmental and political trends – will affect business in the short- and long-term.
From population growth to the proliferation of technology, to mindfulness and the tiny home movement, Sheryl's big picture outlook ensures that organizational leaders recognize and take advantage of the trends that shape the way we live. With perspective that will revolutionize your approach to long-term planning and strategy, Sheryl provides audiences with the insights necessary to thrive, innovate and remain relevant in our constantly evolving world.
Confessions of a Corporate Futurist: Coming Trends That Will Revolutionize Your Business
No one knows what the future holds and despite our best efforts to prepare for the unknown, the future plays out in unexpected ways. All too often, the success and failure of an organization comes down to its ability to manage uncertainty and effectively identify how external—and seemingly unrelated—trends could have significant impacts to one's business. In this compelling keynote, Sheryl Connelly reveals her secrets for how to think like a futurist, providing audiences with the expertise and strategies necessary for effectively anticipating change. From the 10 mega trends that could change the world as we know it before the year 2050 (which is a lot sooner than it seems), to perspective that will forever change one's approach to long-term planning and strategy, Connelly delivers the insights necessary for organizations across industry sectors to thrive, innovate and remain relevant.
Articles
Bio and Topics
Speaker Intro