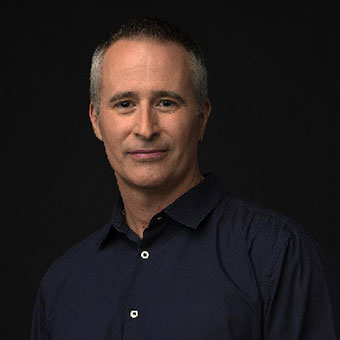 William Espey
Branding Visionary, Chipotle Mexican Grill
Why William Espey?
The driving force behind one of the most successful brands of the last two decades - Chipotle
His personal expression of Chipotle's brand values and culture resonates, especially with millennials, who embraced its irreverent and authentic personality
He reveals his unorthodox approach in connecting with consumers, based on his diverse and eclectic experiences
Fee Range:
(PLEASE INQUIRE)
About William Espey
William Espey, the driving force responsible for developing Chipotle's unique brand voice, delivers best practices on branding, values integration, and the power of creating a lasting connection with customers.
Since William started with Chipotle Mexican Grill as its sole marketing creative when the company had less than 20 locations, he has helped the brand flourish to more than 2,000 restaurants and counting in the U.S. and abroad. From customer-facing advertising to internal communications, he eschewed canned, calculated, and characteristically corporate approaches to marketing strategy, instead developing Chipotle's award-winning brand voice organically, purposefully, and authentically, as a personal expression of the company's unique values and culture.
As Chipotle's brand voice lead, William shares vital lessons on branding to help others develop a compelling and distinctive communication style that resonates with customers across all channels, platforms and campaigns. His innovative, non-traditional approach to marketing has revolutionized an industry, and now business audiences benefit from his insights on how to harness the power of a strong brand identity to build long-term customer relationships, and ultimately, drive sales and growth.
Maintaining Brand Integrity Through Crises
Organizations face unpredictability each day—and bad things do happen to good companies. William Espey candidly draws from his experience managing the Chipotle brand as the Mexican food chain was confronted with its biggest challenge since introducing the fast casual concept to the restaurant landscape. Delving into the important lessons learned from the E.coli incidents associated with the chain in late 2015, William reveals how his unique approach, considering a brand as if it is a person, is essential to rebuilding customer trust. From the importance of authenticity in your messaging and the transparency in your actions, to proactively inspiring, motivating and informing employees, William reveals the hard-earned and broadly applicable insights for business leaders to effectively manage and overcome any crisis.
Consumer Engagement: The Power of Creating a Transcendent Experience
To create a lasting connection with customers, companies need to create an over-all brand experience that engages the audience in a way that, for at least a moment, is transcendent. Like getting lost in a good film or a book's plotline, a complete brand experience can have the same effect—captivating customers and leaving them craving more. William explores what he calls Transcendental Motivation and how it can create consumer engagement that goes beyond a single transaction.
Articles
Bio and Topics
Speaker Intro