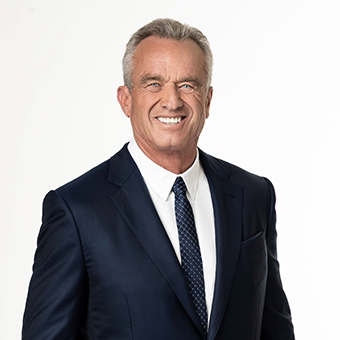 Robert F. Kennedy, Jr.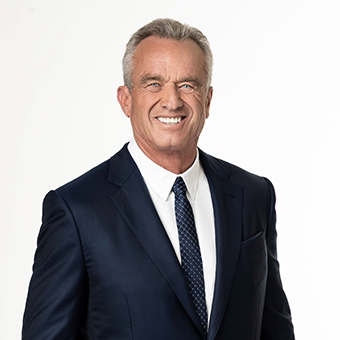 Robert F. Kennedy, Jr.
Known for his passion for the environment, this activist and son of the late Sen. Robert F. Kennedy makes the case for well-crafted energy policies.
An agent of change among environmental activists, Robert F. Kennedy Jr. shares with you a bold vision for America's future, in which energy independence and sustainable technology revitalize the nation's economy. 
As president of the board for the Waterkeeper Alliance, Kennedy continues to lead the fight against those that pollute the nation's waterways. Kennedy cemented his reputation as a high-profile activist with the publication of Crimes Against Nature, which called into question the country's environmental policies. He has also been involved with numerous cleantech corporate and venture capital groups. Kennedy's upcoming book American Values: What I Learned From My Family shares memories of growing up in one of America's most influential families and explores how family has shaped his values.
During his presentations, it's easy to see why Kennedy was named one of Rolling Stone magazine's "100 Agents of Change." His expertise is evident and his passion palpable, as he outlines the steps we can take to reduce the national debt and increase U.S. economic competitiveness by investing in the development of sustainable technologies.
With captivating oratory talents and a clear and achievable vision, Kennedy adeptly convinces audiences that it is truly possible to protect the planet and make the world a better place for future generations.
Visionary Environmental Activist & Business Leader
Keywords:
Environment;
Activist;
Sustainability;
Water Conservation
Books & Movies
Interested in placing an order for books or videos by this speaker for your event? Please contact us for more information or to process your order.
Tell us a little about your event and our team of experienced sales agents will get back to you with a customized list of speaker recommendations.