Jeff Bush
Jeff Bush
Principal of The Washington Update and authority on tax and legal policy 
A dynamic and insightful speaker, Jeff Bush is known for his unique ability to translate complicated financial information coming out of Washington into winning growth strategies for business owners, executives, and high net worth investors. He is a colleague of Andy Friedman and an integral part of The Washington Update, the non-partisan experts on all things Washington DC.
Frequently sought out for his expertise in the U.S. and abroad, Bush's client base features a who's who list of Fortune 500 firms from Wall Street to Main Street. He has been featured in Investment News and has been an analyst on POTUS Sirius/XM radio. He has also shared the stage with many notables including former Tennessee Congressman Harold Ford, Jr.; Consuelo Mack; Morgan Stanley Smith Barney Chief Investment Officer Jeffrey Applegate; Ron Insana, reporter for Market Score Board and former CNBC Senior Analyst.
A 31-year veteran of the financial industry, most recently, during a 10-year career at Merrill Lynch, he was responsible for providing creative investment and risk mitigation strategies to private and corporate clients across the U.S., through 7,500 financial advisers. By the end of his career on Wall Street, he was managing a $50+ billion business. Bush began his career at Principal Financial Group, where he handled complex underwriting issues before moving into the areas of research and development.
Bush's dedication, forward thinking, and strategic abilities have resulted in performance records, industry awards, and leadership accolades. His real reward, however, comes from helping others reach their professional and personal goals.
Principal of The Washington Update and authority on tax and legal policy
Keywords:
Fiscal Policy;
Politics;
Investment Strategies;
The Washington Update;
Risk Management
Books & Movies
Interested in placing an order for books or videos by this speaker for your event? Please contact us for more information or to process your order.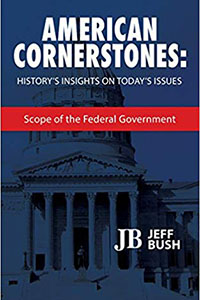 Tell us a little about your event and our team of experienced sales agents will get back to you with a customized list of speaker recommendations.