Upcoming Keppler Association Events - November
Adam Steltzner - ASM International - November 7, 2017
Lt. General Russel L. Honoré - CAUCUS, Association of Technology Acquisition Professionals - November 7, 2017
Scott Stratten - California Credit Union League - November 8, 2017
Rich Karlgaard - PMMI - November 8, 2017
Sergeant Matt Eversmann - NORA, An Association of Responsible Recyclers - November 9, 2017
Merril Hoge - North American Wholesale Lumber Association - November 9, 2017
Florent Groberg - Center Of Veterans Issues, Ltd. Florent Groberg - Center Of Veterans Issues, Ltd. - November 11, 2017
Commander Kirk Lippold - American Energy Society - November 13, 2017
Jim Knight - International Packaged Ice Association - November 14, 2017
Captain Scott Kelly - National Auto Auction Association - November 15, 2017
Captain Mark Kelly - Sarkeys Foundation - November 15, 2017
Theresa Payton - National Association of Independent Life Brokerage Agencies - November 16, 2017
Gabby Giffords & Captain Mark Kelly - National League of Cities - November 16, 2017
Derreck Kayongo - American Student Dental Association - November 19, 2017
Jeff Henderson - Association of Fundraising Professionals, Massachusetts Chapter - November 29, 2017
Jonathan Karl - International Safety Equipment Association - November 30, 2017
Speakers In The Spotlight
Jeff Henderson
Cooking Up Leadership Lessons and Foie Gras For Association Audiences
Former felon turned celebrity chef, Jeff Henderson, inspires with his emotional journey of redemption from the streets to the stove, sharing real-life strategies to help you achieve your dreams, no matter your stage of life.

In his dynamic and engaging presentations, Jeff reveals his hard-knock yet transformative life lessons and the secrets to realizing your potential.
Associations Praise Jeff Henderson
Chef Jeff hit it out of the park! He was fabulous and everyone was engaged and thoroughly enjoyed his presentation as well as we were all inspired.
- Human Resource Management Association
I have to say Jeff knocked it out of the park! He left our general session attendees on their feet and made me look like a hero. We simply could not have asked for a better presentation.
- US Indoor Sports Association
Great speaker! Simply inspiring, we need more talks like this that step outside the boundaries of the industry.
- Restaurant Facility Management Association
Alison Levine
Inspiring Association Audiences with Memorable Leadership Lessons
As the team captain for the First American Women's Everest Expedition, having climbed the Seven Summits and skied to the North and South Poles, world-renowned adventurer, businesswoman and best-selling author, Alison Levine knows how to survive in extreme and unpredictable environments.
In her inspiring keynote, Alison draws authentic parallels between extreme mountaineering and provides the framework to help association audiences scale the mountains they aspire to climb.
Associations Rave About Alison Levine
Many attendees, some who have been coming to this conference for twenty or more years said Alison gave the best presentation they have ever seen! She did a spectacular job.
- National Association of Bar Executives
Alison gave a very impactful presentation [that] was interactive and her delivery was spectacular.
- Grocery Manufacturers Association
BRAVO! [Alison's] humor and insight lifted our members up to new heights! (pun intended!)
- National Business Owners Association
We were absolutely BEYOND thrilled with Alison's presentation. The message she shared with us was so powerful and was exactly what we were hoping for. THANK YOU!
- Society for Simulation in Healthcare
Chris Wallace
Taking Association Audiences Behind-the-Scenes Of Today's Headlines
As one of the country's most high-profile television journalists, throughout his award-winning career, Chris Wallace, host of "Fox" News Sunday and one of the lead moderators of the 2016 presidential debates he has established himself as a venerable authority on presidential history and election politics.
With curated insights on current news events and political affairs, Chris captivates audiences with keen takeaways that addresses impending changes across the political landscape.
Associations Applaud Chris Wallace
"It was difficult, but Chris found a way to bring a balanced analysis and unbiased perspective to his commentary on the 2016 Presidential election and early Trump Administration. He can speak to a wide range of interests beyond the news and has a speaking style that is clear, highly informative and funny. A must see speaker."
- Society for Human Resource Management (SHRM)
Chris was terrific! His presentation was superb and extremely well received; making our evening successful and memorable."
- Society of Financial Service Professionals
Chris Wallace did a great job. [We] would be happy to have him back.
- American Council of Engineering Companies
Speaker Insights
Develop an Event-Planning Team That's Prepared for Anything
To deliver a successful live event experience, adventurer and entrepreneur Jamie Clarke says you must build a well-prepared and trusting team that has a clear purpose in mind.
Published By

By Jamie Clarke, CEO of LiveOutThere.com & Renowned Everest Adventurer
October 6, 2017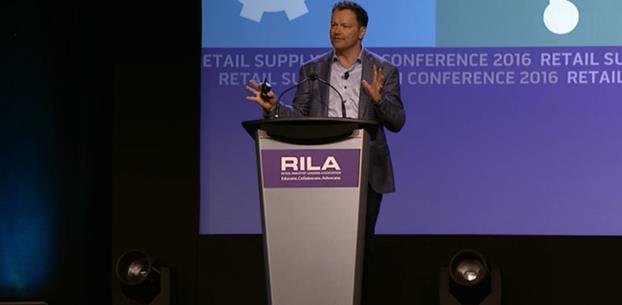 What does guiding a successful climbing expedition, leading a prosperous business, and planning an unforgettable event have in common? At the core of each venture is a solid and unbreakable team that is ready for anything. Drawing from my experiences of climbing the Seven Summits—including two treks up Mt. Everest—and creating the successful retail startup LiveOutThere.com, I argue that event planners must develop a team that can overcome challenges in dynamic and unpredictable environments. Here are some steps for getting it done.
Have a Clear Purpose
In building teams in adventure and in business, I have learned that it is essential to first be clear about purpose. After all, the purpose of the meeting you'll host will guide you and your team throughout your entire endeavor. Be sure that your team understands and agrees with the purpose.
A team aligned around one clear and agreed-upon purpose provides each member with guideposts for prioritizing and makes difficult decisions easier, especially when under pressure or in high-risk environments. With this in mind, consider working with your team to create specific messaging points. Focus on why you are producing the event, who will benefit, and what your desired outcome is.
Trust Your Team
Whether you are on a mountain, in a boardroom, or a conference hall, you can't be everywhere at once. So, organizing a team of individuals who are aligned by a clear purpose is critical to success. And doing this really comes down to one thing: trust. If you don't trust your team members or they don't trust you as the leader, then you can't expect to get to the top of the mountain, reach the sales goal, or produce the memorable event. Creating mutual trust among your team is one of your most important responsibilities as a leader.
"Creating mutual trust among your team is one of your most important responsibilities as a leader."
As CEO, one of the techniques that I use to develop trust among the leadership team is to start each meeting with an icebreaker. Typically, it is a question such as, "What is one word to describe how you are feeling about the business [or the latest project]?" Creating an open forum like this helps the team feel more connected emotionally, it helps breakdown silos that may exist, and it invites vulnerability—which can be scary for some people—but it does wonders to enhance the team's bond. This exercise also enhances communication and honesty among the team, which is critical to performing under stress.
Let's say that you and your team are planning for your annual conference. Perhaps you ask your team, "What is one area of planning for this conference that is keeping you up at night?" No matter what each individual's concern may be, providing a safe and welcoming space for voicing them and discussing them as a team is critically important to enhancing your connection with one another and developing trust.
Prepare for Adverse Conditions
When I started LiveOutThere.com, I noticed something interesting. In preparation for a climbing expedition, we spent hours training and practicing, but in the business world, there is little to no preparation of this kind, specifically for adverse conditions.
In my endeavors, I have found that creating stressful situations helps to provide me and my team with practice for demanding scenarios. For instance, on one occasion, we secretly removed a valve from the camp stove that made it unusable. Without the stove, there is no water from melted snow or a way to prepare hot meals, so the team soon gets thirsty and grumpy. But with teamwork and communication, we learned to work through the problem and identify a solution.
Consider ways that you can create situations leading up to your event that present your team with conflict or adversity. Preparing them to effectively manage issues and communicate under manufactured pressure provides them with the necessary practice and confidence to deal with problems that may arise in real time.
Also, look back at some of the issues that your team has faced—did you feel adequately prepared? Were there certain exercises that could have contributed to a more positive outcome?
On the ground, just like an unexpected storm on the mountain, I have found that a solid, well-communicated backup plan can make the difference between success and mayhem. So, no matter what your next event may be—an annual conference with 10,000 attendees or your organization's marketing committee meeting—remember that a well-prepared and trusting team with a clear purpose is the key to overcoming challenges, facilitating positive business outcomes, and delivering the magic that is the live event experience.
Jamie Clarke is an internationally acclaimed Everest adventurer, founder and CEO of successful outdoor retail startup LiveOutThere.com, and in-demand keynote speaker represented by Keppler Speakers bureau, who inspires with actionable strategies on leadership, risk management, and defining and achieving your goal.
Keppler & Associations
Keppler Speakers, together with our association partners, inspire audiences across industry sectors through the power of the spoken word and the excitement of the live event experience.
Tell us a little about your association event and our team of experienced sales agents will get back to you with a customized list of speaker recommendations.