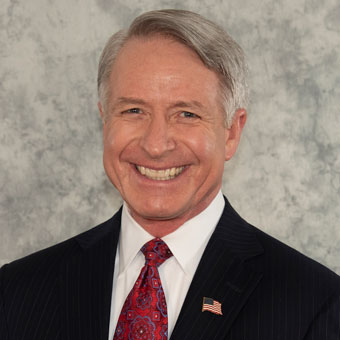 Commander Kirk Lippold, USN (Ret.)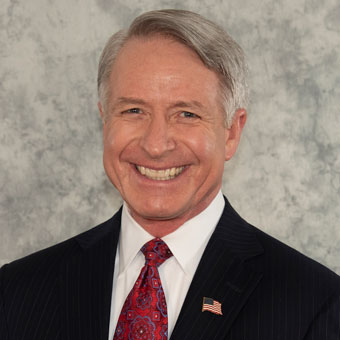 Commander Kirk Lippold, USN (Ret.)
Commander Kirk Lippold, USN (Ret.) is an authority on leadership, crisis management and safety. Integrity in crew and team execution were key factors in USS Cole's recovery from a deadly terrorist attack.
Fee Range
$10,001 - $20,000
*
*
This specific fee falls within this range. Ranges are presented as a guideline only. Speaker fees are subject to change without notice. For an exact quote, please contact your Keppler Speakers representative.
An engaged leader and a solid practitioner of hands-on crisis management, Commander Kirk Lippold has become a go-to global security expert for major news networks. The former Commander of the USS Cole demonstrates for audiences what he sees as the foundation of team success and time-critical decisions based on integrity.
Commander Lippold reveals how to lead teams to manage challenges and ensure success in a complex world where financial, security, and global threats are of critical concern across industry sectors.
CDR Lippold was in command of the USS Cole when it was targeted by a deadly al Qaeda terrorist attack in 2000, 11 months before 9/11. His team training prior to the attack and unflappable leadership after galvanized his crew to action, resulting in lives and the ship being saved.
A compelling storyteller, CDR Lippold draws upon his Five Pillars of Leadership to offer strategies he learned and applied to instill integrity into his team members and mitigate crises throughout his naval career. With takeaways for organizations on assessing their own successes and failures to prepare for what the future may hold, his lessons learned can make the difference when it matters most.
Authority on Leadership and Crisis Management; Former Commander of the USS Cole
Keywords:
Leadership;
Global Security Threats;
USS Cole;
Military;
Crisis Management
Books & Movies
Interested in placing an order for books or videos by this speaker for your event? Please contact us for more information or to process your order.

Tell us a little about your event and our team of experienced sales agents will get back to you with a customized list of speaker recommendations.