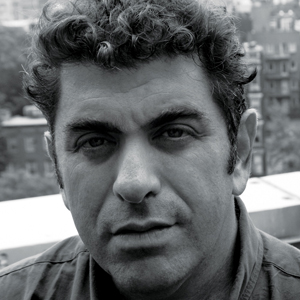 Eugene Jarecki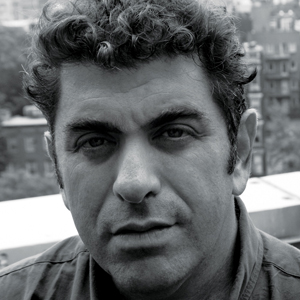 Eugene Jarecki
Award-Winning Documentary Filmmaker
Eugene Jarecki is an award-winning filmmaker, public thinker, and author. His latest film, "The House I Live In" is the definitive film on the failure of America's drug war, but it is also a masterpiece filled with hope and the potential to effect change.  The film was winner of the Grand Jury Prize at the Sundance Film Festival in 2012.
His film, "Reagan" examines the life and legacy of the 40th president, received wide critical acclaim after premiering at the 2011 Sundance Film Festival and on HBO for the occasion of Reagan's 100th birthday.
In 2010, Jarecki worked alongside Morgan Spurlock and Alex Gibney as director of a documentary film inspired by the bestselling book "Freakonomics".  Earlier that year, he directed "Move Your Money", a short online film encouraging Americans to move their money from "too big to fail" banks to well-rated community banks and credit unions. The film went viral, becoming an online sensation that received over 7 million hits in just its first three weeks online.
Jarecki's 2006 film, Why We Fight, winner of the Grand Jury Prize at the Sundance Film Festival and a Peabody Award, has been broadcast in over forty countries and released theatrically in over 250 US cities. In 2009, Simon & Schuster published Jarecki's acclaimed book, "The American Way of War: Guided Missiles, Misguided Men, and a Republic in Peril", which explores how militarism disfigures America's foreign and defense policies as well as her broader national priorities.
In addition to his work in film, Jarecki is also a thinker on international affairs, and has appeared on "The Daily Show with Jon Stewart", "Charlie Rose", "The Colbert Report", FOX News, CNN, and PBS, and has been featured in New York Times, Washington Post, Village Voice, New Yorker and Vanity Fair.
Books & Movies
Interested in placing an order for books or videos by this speaker for your event? Please contact us for more information or to process your order.
Tell us a little about your event and our team of experienced sales agents will get back to you with a customized list of speaker recommendations available for in-person and virtual speaking engagements.
NOTE: We cannot process requests for media interviews, podcasts or other non-speech related inquiries of a personal nature.