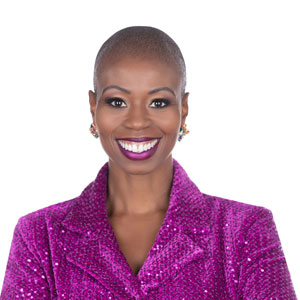 Natalie Fikes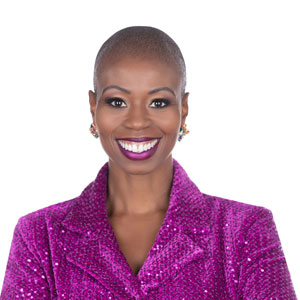 Natalie Fikes
The leadership coach and author of Empowered To Prosper sets audiences up to win with impactful strategies for tapping into their inner potential and leading a purpose-driven life.
Fee Range
$10,000 and Below
*
*
This specific fee falls within this range. Ranges are presented as a guideline only. Speaker fees are subject to change without notice. For an exact quote, please contact your Keppler Speakers representative.
Named one of "The Best Speakers of Today" by Northstar Meetings Group and Orator of the Year by ACHI Magazine in 2018, Natalie Fikes is a force of positive change on stage.
Natalie speaks from a personal place when she coaches her audience to dial into their purpose, be the star of their own show, and produce at their maximum capacity. Natalie Fikes disrupts the corporate speaking category with thought-provoking energy that not only keeps her audience engaged but convicts them to take personal responsibility for the experience they create within themselves and for others. 
Natalie Fikes travels the country speaking on an array of topics which ignite organizations one person at a time through an authentic conversation and unmatched entertainment on-stage. Sharing platforms with some of the world's biggest inspirational speakers such as Elizabeth Gilbert and Lisa Nichols, Natalie Fikes is a highly sought after speaker, consultant, #1 Bestselling Author, and The Worlds Greatest Emcee™.
Natalie evolved from a disgruntled, disengaged employee to a top sales service consultant, trainer, and sales manager through personal development and increasing her relationship capital. Two years later, she became the youngest African American female in management and led a team of the lowest performing consultants in her company to the top of the sales district. In 2015, Natalie Fikes was recognized as one of John Maxwell's Top 100 Leaders." Natalie Fikes specializes in relationship development topics which include but are not limited to leadership, motivation, diversity and inclusion, team building, inspiration, corporate wellness, life balance, and employee engagement.
Emcee, Leadership Coach & Bestselling Author of "Empowered To Prosper"
Keywords:
Leadership;
Author;
Self-empowerment;
Personal Motivation
Books & Movies
Interested in placing an order for books or videos by this speaker for your event? Please contact us for more information or to process your order.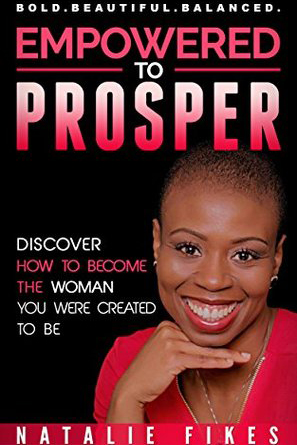 Tell us a little about your event and our team of experienced sales agents will get back to you with a customized list of speaker recommendations.