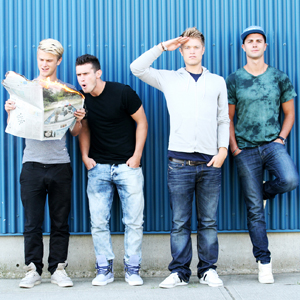 The Buried Life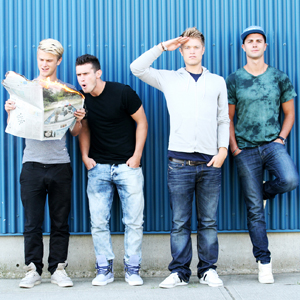 The Buried Life
This group is on a mission to complete a list of "100 Things To Do Before You Die" while encouraging others to pursue their own bucket list goals and realize anything is possible.
"What do you want to do before you die?" is the life-changing question posed by The Buried Life, who inspire audiences to accomplish their wildest dreams.
The Buried Life originated in 2006 when four young men – Ben Nemtin, Dave Lingwood, Duncan Penn and Jonnie Penn – set out in an old RV to complete a list of "100 Things We Want To Do Before We Die" and along the way, help strangers accomplish something on their own lists. Since then, the project has evolved into a hit MTV documentary series and New York Times best-selling book, "What Do You Want to Do Before You Die?" While they long ago surpassed the original "100 things," they "always have things on the list that we want to cross off," so their mission to inspire others to do the same continues.
The Buried Life brings audiences a fresh perspective on life with funny, moving, and thought-provoking stories and insights on overcoming obstacles, pursuing your goals with passion, and experiencing life to the fullest. Demonstrating that "with creativity and the help of others, a person can accomplish anything," the lessons they share will help you look beyond what holds you back, tap into your full potential as a human being, and live out your dreams.
Celebrity Globe-Trotters Asking "What Do You Want to Do Before You Die?"
Keywords:
Bucket List;
Helping Others Achieve Their Goals;
MTV;
Tap Into Your Full Potential;
Documentarian
Books & Movies
Interested in placing an order for books or videos by this speaker for your event? Please contact us for more information or to process your order.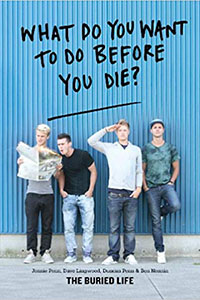 Tell us a little about your event and our team of experienced sales agents will get back to you with a customized list of speaker recommendations.