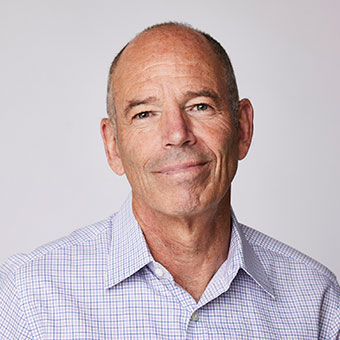 Marc Randolph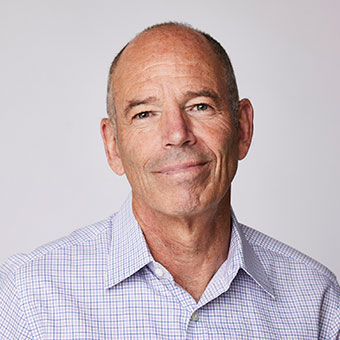 Marc Randolph
Co-Founder & Former CEO of Netflix – An Influential Leader in Media Innovation
Over a career spanning more than 40 years, Netflix Co-founder and Former CEO Marc Randolph has established himself as an authority on business, strategy, and innovation. His insight on fostering creativity and effectively transforming ideas into realities has led to numerous successful business ventures, including many that he founded.
A business entrepreneur and innovator, Randolph offers audiences a behind-the-scenes look at building worldwide businesses. He seamlessly translates his wisdom into meaningful insight and inspiration to all types of audiences. His narratives highlight idea generation, transforming challenges into advantages, lessons learned from Netflix, and how to validate ideas. Using words of encouragement that can only come from a true business entrepreneur, he motivates audiences to think differently and creatively to achieve their own definition of success.
From his various ventures and positions, Randolph has garnered insightful business entrepreneur perspectives that he shares with audiences. His stories on becoming a leader in Silicon Valley are both captivating and inspirational. Whether speaking to business owners, corporations, or the next generation of graduates, his unconventional, engaging style encourages creative thinking and innovation. 
In 1996 he co-founded Netflix – one of the most widely known and used global brands – then served as its CEO, executive web producer, and board member until his retirement from the company in 2003. Prior to Netflix, he was on the founding team of more than half a dozen successful startups in various industries – all of which went on to IPOs or other liquidity events. 
Since Netflix, Randolph has served as an advisor, board member, and investor for businesses in a variety of industries. He's mentored hundreds of entrepreneurs and helped seed dozens of tech ventures – both successful and unsuccessful. Most recently, he co-founded the analytics software company Looker Data Sciences and currently serves as its director, and wrote the book That Will Never Work: The Birth of Netflix and the Amazing Life of an Idea. 
Randolph applies his sharp entrepreneur acumen outside of the office, as well, through his involvement with environmental advocacy groups such as "1% For The Planet." He has been involved with the National Outdoor Leadership School (NOLS) most of his life, starting as one of the school's youngest mountain guide's. He recounts this role to audiences and describes how it compares and led him to business founder. He's also an avid surfer and serves on the board of Chubbies Shorts. 
Marc is a great storyteller with lessons that can be applied to all business; from startups to legacy brands. He is logical, down-to-earth and entertaining. His personal stories demonstrate a unique perspective on transforming mindsets on behalf of companies and brands in an ever-evolving digital age.

KEITH FARLEY, Director of Customer Experience, Aflac
Tell us a little about your event and our team of experienced sales agents will get back to you with a customized list of speaker recommendations available for in-person and virtual speaking engagements.
NOTE: We cannot process requests for media interviews, podcasts or other non-speech related inquiries of a personal nature.