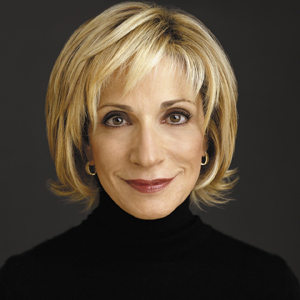 Andrea Mitchell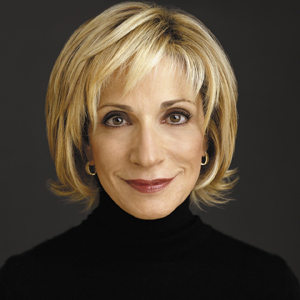 Andrea Mitchell
Veteran NBC Chief Foreign Affairs Correspondent & Host of MSNBC's Andrea Mitchell Reports
As the veteran Chief Foreign Affairs Correspondent for NBC, Andrea Mitchell reports on evolving foreign policy issues in the United States and abroad for all NBC News broadcasts, including leading programs, Nightly News with Lester Holt and TODAY. She is also the host of MSNBC's Andrea Mitchell Reports, featuring interviews with top newsmakers on politics and foreign policy.
An Emmy Award-winning correspondent, she has also been honored by the Radio-Television News Directors Association for her contribution to protecting the first amendment and by the National Press Foundation with its Excellence in Broadcast Journalism Award.
The author of Talking Back, Mitchell's memoir chronicles her experiences covering five presidents, Congress and foreign affairs and is filled with unprecedented behind-the-scenes views of the television news industry and official Washington.
Mitchell's experience as a journalist covering news from around the world provides her with valuable insight for audiences of all kinds on the most influential stories of the day. With access to the day's top newsmakers and high-profile business and political leaders, she offers important perspective on the various issues affecting individuals across the country and around the world. Her longtime analysis of the intelligence community and frequent reports from many of the Middle East's hotspots make her a valuable point of reference in the War on Terror.
Veteran NBC Chief Foreign Affairs Correspondent & Host of MSNBC's Andrea Mitchell Reports
Keywords:
Politics;
Media
Books & Movies
Interested in placing an order for books or videos by this speaker for your event? Please contact us for more information or to process your order.

Tell us a little about your event and our team of experienced sales agents will get back to you with a customized list of speaker recommendations.