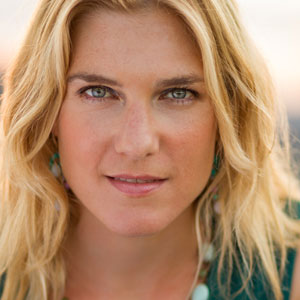 Anya Kamenetz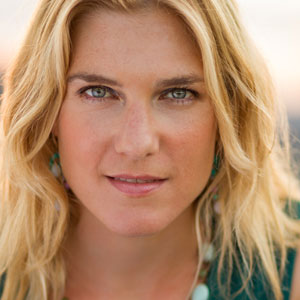 Anya Kamenetz
Educational Futurist, Lead Education Reporter for NPR & Acclaimed Author
Education: Envisioning Your New Reality
Every school and college in the country is having to drastically reimagine its business and delivery model right now. Anya is in the unique position of having spent the past decade and a half in the work of reimagining classrooms. She has advised colleges and early childhood education programs, private and public schools, freshmen and graduating seniors, on the process of reinvention, and she can deliver a presentation uniquely tailored to your institution's context--healthwise, financially, and in terms of your values and learning goals for your students. Schools that will thrive in 2020 and beyond are the ones that are flexible, innovative and intensely engaged with the well-being of their community. Anya can show you how to get there. 
Post-Covid Resilience
Life after Covid presents opportunities and challenges for you and your students or employees. We are emerging from behind our screens to a world of both massive technological advances and unhealthy, inequitable and unsustainable threats. Going through something like this means growing through it. The future belongs to the truly resilient: those who discover the beauty in weathering adversity. Organizations must cultivate the areas where humans continue to excel over technology, by broadening and deepening our empathy, finding the meaning as we reckon our losses, building flexibility, telling better stories, and striving to understand and contribute to justice and the greater good. 
The Art of Screen Time
All of our families have drastically changed their relationships with technology during the time of coronavirus. That is why the research, reassurance and context presented in Anya's Art of Screen Time presentation is more relevant than ever. "Enjoy screens. Not too much. Mostly with others." This brief but powerful dictum forms the backbone of Anya Kamenetz's philosophy in The Art of Screen Time. The NPR reporter, author, and mother of two young children has talked to the experts, surveyed over 500 families, and written a book that's being praised by everyone from Arianna Huffington to the New York Times.
In this presentation, popular with corporate wellness groups, Anya delivers a deeply-researched, honest, and refreshing view on managing the role of technology in kids' lives--and in our own lives. In a warm, reassuring tone, she gives an overview of the research on both the positive and negative aspects of digital media, and offers evidence-based, practical strategies and tips. Audiences will learn how to survive the ubiquity of technology, curb their panic, and create room for a happy, healthy, balanced life.
Future of Education
Anya Kamenetz explores the role of tech in higher education in two ways. One is revolutionizing the means of delivery, as we've seen through COVID, the largest-ever global experiment in distance learning which had 9 out of 10 of the world's students learning online at its peak. This forced discontinuity in the evolution of education will have a generation of students demanding anytime, anywhere and at their own pace learning. We saw both the affordances and limitations of the Zoom classroom, meaning there's a clamor for an X-prize or DARPA -like investment in actual innovations in pedagogy, utilizing everything from AI to VR. Ultimately this innovation curve will also force in-person learning to change as well because you need a real reason to be in the same room together, and a lecture will not cut it.
The other intersection between tech and higher education that comes into high relief is the need for relevant content that provides a path to employment. This generation are media makers and market manipulators. They need instructional content that keeps up with their world of GameStop, blockchain and TikTok, not to mention the data literacy to parse the latest information on infection curves and climate chaos. And there's an enormous demand for instruction in the ethics of technology -- topics like surveillance, privacy, dis- and misinformation, and algorithmic bias.
Tell us a little about your event and our team of experienced sales agents will get back to you with a customized list of speaker recommendations available for in-person and virtual speaking engagements.
NOTE: We cannot process requests for media interviews, podcasts or other non-speech related inquiries of a personal nature.