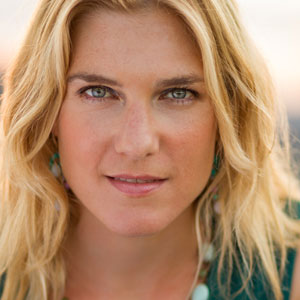 Anya Kamenetz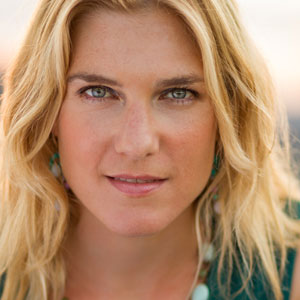 Anya Kamenetz
Award-Winning Journalist; Acclaimed Author; Future of Work, Education and Technology Expert
The Resilience Pivot: Transforming Crisis Into Growth
The science of post-traumatic growth tells us that there are those who don't just bounce back from a crisis—they come back stronger than ever. We live in an age of multiple, overlapping crises, so opportunities abound to experience this kind of growth. Based on her research on innovation and human development, Anya Kamenetz presents the recipe for growth in the wake of crisis—the habits and mindsets of the lucky, plucky few that can help the rest of us reverse-engineer our way to post-pandemic wellbeing and more resilient organizations and teams. 
The Stolen Year(s): Where We Go From Here
The pandemic kicked off one of the biggest social experiments in history—one in which school, work, and life converged, forcing many of us to accommodate distance learning, remote work, and every-day life under one roof. The long-term implications for students, parents, employers and employees are profound. With a futurist's eye for what comes next, Anya Kamenetz considers the impact on the K-12 education system, on colleges, business, and work. In presentations that have been called both reassuring and inspiring, Kamenetz encourages people to think about their own experiences in a broader historical context, and she tailors her presentation to the needs of each audience.

With business and future of work audiences, Kamenetz considers the role of technology and lessons learned. She also traces the many links between the pandemic, the "Great Resignation," and the growing realization that building diverse, equitable and inclusive working environments is critical to recruitment and retention, economic growth and a more resilient workforce. For audiences interested in workforce development, she looks at the pandemic-inspired wave of innovation behind the latest trends in delivering onboarding, training, staff engagement and skill-building content to employees and teams wherever they happen to be.
With K12 audiences, Kamenetz explores the enormous long-term costs of the pandemic on society given its disproportionate impact on women and children—particularly women and children of color. With higher-ed-focused audiences, Kamenetz looks at how attitudes about remote learning have changed post-pandemic and considers the impact of innovation and technology on our growing ability to support more affordable, self-directed and interactive learning paths in the future. For audiences of college students, Kamenetz explores the personal lessons of resilience that students have been forced to build on, and she inspires them to take an active role in shaping a better future. 

The Future of Remote Learning in Higher Education
During the peak of the COVID pandemic, 9 in 10 of the world's students participated in the largest-ever global experiment in distance learning. This forced discontinuity in the evolution of education is creating a generation of students accustomed to anytime, anywhere and at-their-own-pace learning—and it's likely they will demand more of it in the future. Armed with lessons learned on the benefits and limitations of the Zoom classroom, the heat is on for X-prize or DARPA -like investment in actual innovations in pedagogy, utilizing everything from AI to VR. Ultimately even in-person learning will be forced to innovate, because when you need a real reason to be in the same room together, the traditional lecture won't cut it.
The Art of Screen Time
Families have drastically changed their relationship with technology as a result of the COVID pandemic—which makes this presentation more relevant than ever. "Enjoy screens. Not too much. Mostly with others." This brief but powerful dictum forms the backbone of Anya Kamenetz's philosophy. The NPR reporter, author, and mother of two young children talked to the experts, surveyed over 500 families, and wrote a book that's being praised by everyone from Arianna Huffington to the New York Times. In a presentation popular with corporate wellness groups, Anya delivers a deeply researched, honest, and refreshing view on managing the role of technology in kids' lives and in our own. Surveying the research on the positive and negative aspects of digital media, she offers reassuring, evidence-based strategies and practical tips. Audiences will learn how to survive the ubiquity of technology, curb their panic, and create room for a happy, healthy, balanced life.
Tell us a little about your event and our team of experienced sales agents will get back to you with a customized list of speaker recommendations available for in-person and virtual speaking engagements.
NOTE: We cannot process requests for media interviews, podcasts or other non-speech related inquiries of a personal nature.