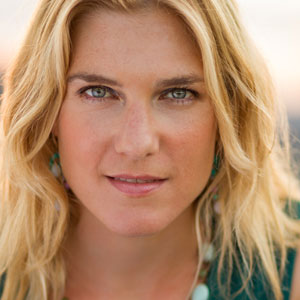 Anya Kamenetz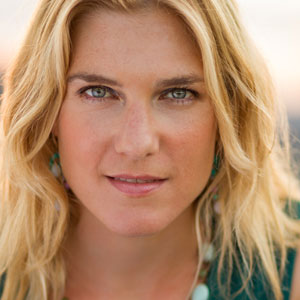 Anya Kamenetz
Award-Winning Journalist; Acclaimed Author; Future of Work, Education and Technology Expert
How Your Business Can Use Chat-GPT As a Competitive Edge
As a learning technology expert, Anya Kamenetz has long been at the forefront of trends in AI and how it's revolutionizing the way we live and work. Chat-GPT helped her generate this speech topic, highlighting the promises and pitfalls of this quantum leap of technology for business. For audiences anywhere on the curve—from early adopter to laggard—this exciting presentation includes real-life examples and live demonstrations of: 

How to use "prompt engineering" to elicit the most useful responses from Chat-GPT 
How Chat-GPT can streamline coding, data analysis, and strategic decision-making  
How to analyze the data generated by Chat-GPT to gain valuable insights into your customers' preferences and behaviors 
How to create personalized, conversational experiences to engage with your customers in new and exciting ways 
How to build brand loyalty and increase customer retention by leveraging Chat-GPT 
The strengths and weaknesses of Chat-GPT in lead generation, content creation, and more 
Privacy, ethics, and other pitfalls to avoid

The Future of Education and Learning: What it Means for Your Business
Workforce skill gaps are real. College-going is trending down in the US and demographic headwinds are gathering all over the world. In this environment, great companies don't just find talent: they grow it, by embracing the future of learning and workforce development. This talk peers around the corner from Zoom rooms to AI and VR. Anya sketches out the landscape of learning innovation, including:

Innovations in pedagogy and technology for creating personalized, flexible learning experiences
The importance of education that engages the whole person, increases resilience and emotional intelligence
How education and training can become your company's competitive edge 
This speech will be invaluable for audiences interested in the future of education, and how it will affect their business.

The Stolen Year(s): From Crisis to Resilience and Growth
The pandemic kicked off one of the biggest social experiments in history—one in which school, work, and life converged, forcing many of us to accommodate distance learning, remote work, and every-day life under one roof. The long-term implications for students, parents, employers and employees are profound. With a futurist's eye for what comes next, Anya Kamenetz considers the impact on the K-12 education system, on colleges, business, and work. In presentations that have been called both reassuring and inspiring, Kamenetz encourages people to think about their own experiences in a broader historical context, and she tailors her presentation to the needs of each audience.

With business and future of work audiences, Kamenetz considers the role of technology and lessons learned. She also traces the many links between the pandemic, the "Great Resignation," and the growing realization that building diverse, equitable and inclusive working environments is critical to recruitment and retention, economic growth and a more resilient workforce. For audiences interested in workforce development, she looks at the pandemic-inspired wave of innovation behind the latest trends in delivering onboarding, training, staff engagement and skill-building content to employees and teams wherever they happen to be.
With K12 audiences, Kamenetz explores the enormous long-term costs of the pandemic on society given its disproportionate impact on women and children—particularly women and children of color. With higher-ed-focused audiences, Kamenetz looks at how attitudes about remote learning have changed post-pandemic and considers the impact of innovation and technology on our growing ability to support more affordable, self-directed and interactive learning paths in the future. For audiences of college students, Kamenetz explores the personal lessons of resilience that students have been forced to build on, and she inspires them to take an active role in shaping a better future. 
Tell us a little about your event and our team of experienced sales agents will get back to you with a customized list of speaker recommendations available for in-person and virtual speaking engagements.
NOTE: We cannot process requests for media interviews, podcasts or other non-speech related inquiries of a personal nature.