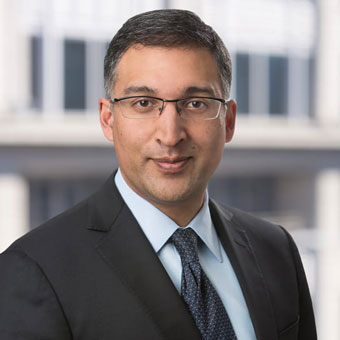 Neal Katyal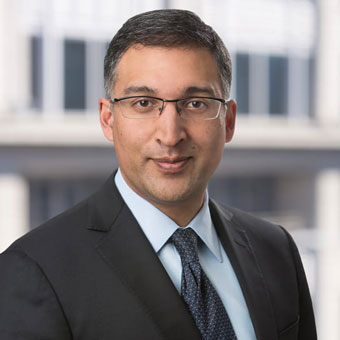 Neal Katyal
Constitutional Law expert who has argued more cases before the Supreme Court than any other minority attorney.
Neal Katyal, the former Acting Solicitor General of the United States, focuses on appellate and complex litigation. At the age of 48, he has also already argued more Supreme Court cases in U.S. history than has any minority attorney, recently breaking the record held by Thurgood Marshall.
Neal graduated from Yale Law School and and has served as a law professor for over two decades at Georgetown University Law Center, where he was one of the youngest professors to have received tenure and a chaired professorship in their history. He has also served as a visiting professor at both Harvard and Yale law schools. He has extensive experience in matters of patent, constitutional, technology, securities, criminal, employment, and tribal law. He has orally argued 37 cases before the Supreme Court of the United States, 35 being in the last nine years. One case is his win in Hamdan v. Rumsfeld, which declared the Guantanamo military trials unconstitutional and ensured that the Geneva Conventions applied to the war on terror - which turn ended waterboarding and ghost prisons around the world.
Neal served as Acting Solicitor General of the United States, where he argued several major Supreme Court cases involving a variety of issues, such as his unanimous victory against eight states who sued the nation's leading power plants for contributing to global warming. As Acting Solicitor General, Neal was responsible for representing the federal government of the United States in all appellate matters before the U.S. Supreme Court and the Courts of Appeals throughout the nation. He served as Counsel of Record hundreds of times in the U.S. Supreme Court and drafted the Special Counsel (Mueller) regulations. He was also the only head of the Solicitor General's office to argue a case in the U.S. Court of Appeals for the Federal Circuit, on the important question of whether certain aspects of the human genome were patentable.
In 2011, Neal received the very highest award given to a civilian by the U.S. Department of Justice, the Edmund Randolph Award. The Chief Justice of the United States appointed him twice to the Advisory Committee on Federal Appellate Rules. Among other honors, he was named as One of the 40 Most Influential Lawyers of the Last Decade Nationwide by National Law Journal (2010), and recently played himself, arguing a Supreme Court case against the Solicitor General, in House of Cards on Netflix.
Supreme Court lawyer, Former Solicitor General
Keywords:
Supreme Court;
Legal Affairs;
Constitutional Rights
Tell us a little about your event and our team of experienced sales agents will get back to you with a customized list of speaker recommendations.