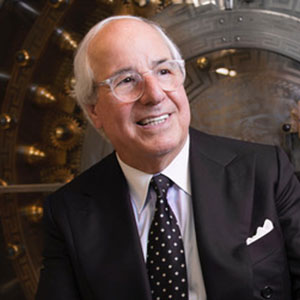 Frank Abagnale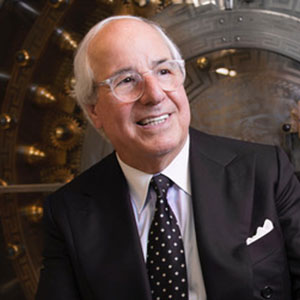 Frank Abagnale
Renowned cybersecurity and fraud prevention expert, best-selling author and subject of Catch Me If You Can
Frank Abagnale's transformation from one of the world's most notorious con men to a highly sought-after international cyber security consultant is truly fascinating. He tells audiences the real-life stories that inspired his book and Steven Spielberg's film, Catch Me If You Can, and the lessons he's learned working with the FBI. 
"Abagnale's lecture may be the best one-man show you will ever see." 
- Tom Hanks  
Abagnale keeps a keen eye on the latest techniques developed by high-tech criminals to deceive and steal. He leaves audiences with a deep understanding of today's evolving security landscape and how to stop scammers in their tracks. But more importantly, he shares his vision of how to make the world a safer place. 
"I did not make this film about Frank Abagnale because of what he did… but because of what he has done with his life the past 30 years." 
- Steven Spielberg
Abagnale's unique balance of knowledge and first-hand expertise have made his contributions to the world of cyber security immeasurable. The FBI and more than 14,000 financial institutions, corporations and government agencies around the world utilize Abagnale's fraud prevention programs. Although most of his work is with the U.S. government, he refuses to be paid for it. He is a premier cyber security speaker, appearing at the FBI Academy, for FBI field offices, and as a faculty member at the National Advocacy Center. 
A best-selling author, Abagnale has written five books, including the most recent Scam Me If You Can: Simple Strategies to Outsmart Today's Ripoff Artists. He has also written or contributed to articles for publications including ThreatAdvice, Financial Fraud Law Report, and USA Today. 
Frank Abagnale's perspective and counsel are indispensable. He has worked with 65% of the Fortune 500 companies in America and in 1998, CNN Financial News selected him as a member of "Pinnacle 400." His strategic insight on safeguarding information systems resonates with all audiences, particularly how to combat cyber fraud and stay a step ahead of the criminals that he is all too familiar with. 
Renowned cybersecurity and fraud prevention expert, bestselling author and subject of "Catch Me If You Can"
Keywords:
Catch Me If You Can;
FBI;
Cybersecurity;
Fraud;
Author
Books & Movies
Interested in placing an order for books or videos by this speaker for your event? Please contact us for more information or to process your order.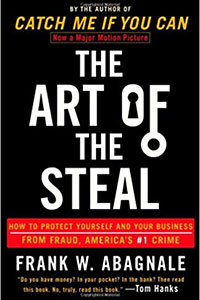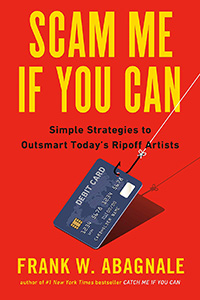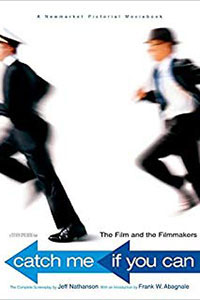 Tell us a little about your event and our team of experienced sales agents will get back to you with a customized list of speaker recommendations.