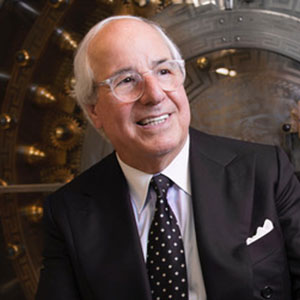 Frank Abagnale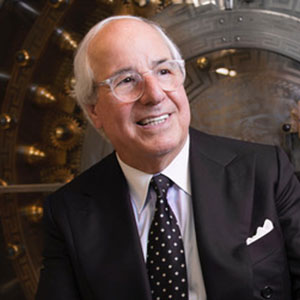 Frank Abagnale
One of the world's top fraud prevention experts, the Catch Me If You Can author shares critical lessons in the world of security, helping business and government organizations stay a step ahead of the cybercriminals.
His transformation from one of the world's most notorious con men to an international cybersecurity expert trusted by the FBI has been mythologized in film and literature – but the takeaways he shares are the real deal.
Frank's contributions to the world of security are immeasurable. He has become a hero to hundreds of public and private sector organizations for his indispensable counsel and strategic insight on safeguarding information systems and combating cyber-fraud.
With an eye on the latest techniques developed by high-tech criminals to deceive and defraud, Frank leaves audiences with a deep understanding of today's evolving security landscape, and more importantly, a vision of how to make the world a safer place.
In his latest book, Scam Me If You Can: Simple Strategies to Outsmart Today's Ripoff Artists, Frank continues helping his audience by revealing what the world's most skilled scammers are up to – and how you can stop them in their tracks.
Renowned cybersecurity and fraud prevention expert, bestselling author and subject of Catch Me If You Can
Keywords:
Catch Me If You Can;
FBI;
Cybersecurity;
Fraud;
Author
Books & Movies
Interested in placing an order for books or videos by this speaker for your event? Please contact us for more information or to process your order.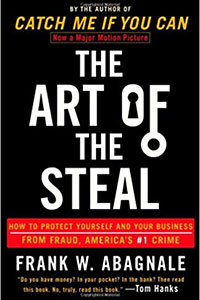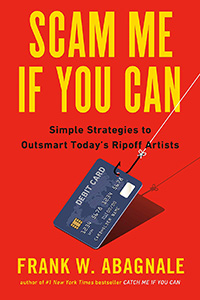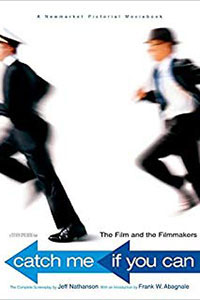 Tell us a little about your event and our team of experienced sales agents will get back to you with a customized list of speaker recommendations.