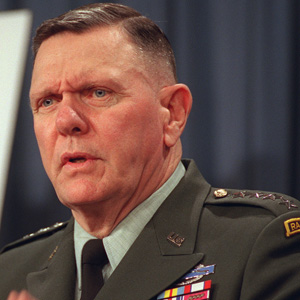 General Jack Keane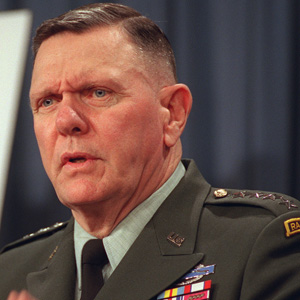 General Jack Keane
One of the country's most respected national security experts, this retired four-star general and U.S. Army vice chief of staff delivers a seasoned outlook on managing risk and opportunity amid volatility. 
Gen. Jack Keane imparts a thorough and authoritative assessment of the national and global security landscapes and outlines the keys to effective leadership in dynamic and unpredictable settings.
A four star general and the former chief operations officer for the U.S. Army, a frequent FOX News contributor and a close advisor to the Trump administration, Gen. Keane is distinguished for his acute understanding of the constant and evolving threats facing our country and strategies for defending against them.
Long recognized as a steadfast and effective leader, during his four years as the vice chief of staff of the U.S. Army, Gen. Keane managed a global organization of more than one million soldiers, 250,000 civilian employees and a $118 billion budget. He was also responsible for maintaining positive relationships between the Army and Congress, the media, the American people, and policymakers.
On stage, Gen. Keane opens eyes with a no-holds-barred examination of the state of the country, the world and what it will take to protect America and secure it for future generations. As he candidly discusses the challenges and successes he faced at the helm of an institution where leadership is taught, practiced, and studied as a core value, Gen. Keane leaves audiences with a refined awareness of today's unpredictable world and a deep understanding of what it takes to lead in the face of uncertainty.
Retired Four-Star General and Former Vice Chief of Staff of the US Army
Keywords:
National Security;
Four-star General;
Military;
FOX
Tell us a little about your event and our team of experienced sales agents will get back to you with a customized list of speaker recommendations.