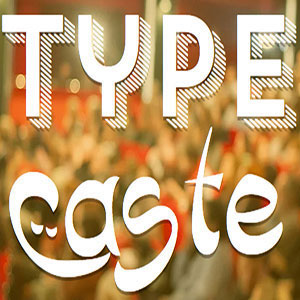 Type Caste Comedy Tour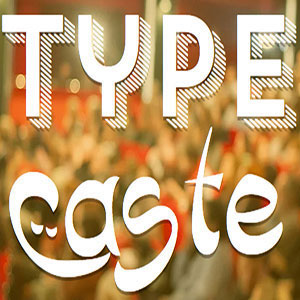 Type Caste Comedy Tour
A touring South Asian-American standup troupe who presents a nuanced, less stereotypical view of their culture through comedy.
Fee Range
$10,000 and Below
*
*
This specific fee falls within this range. Ranges are presented as a guideline only. Speaker fees are subject to change without notice. For an exact quote, please contact your Keppler Speakers representative.
Type Caste is a South Asian standup comedy group. By meshing Indian and American cultures, our distinct perspectives hope to paint a broader picture of the Asian American experience. While our jokes cover topics ranging from cultural stereotypes to silly observations, a message of social consciousness underlies our humor. We hope our comedy not only makes audiences laugh, but makes them think as well.
Ryan
Ryan Sudhakaran is half Indian and half Indian but all American. Growing up in the Bay Area, Ryan went through the ringer of high academic standards and strict parenting but came out a clown with a degree in Physics. Only ever using his degree to estimate the maximum distance he can stand from the toilet while peeing, he spends most of his time thinking about absurd situations involving exaggerated characters and elaborate premises. Eclectic and irreverent, Ryan's mind is a chaotic mix of scientific curiosity and immature thoughts.
Sanj
Originally from the Bay Area, Sanj started standup comedy fresh out of high school to escape the humdrum of UC college life. He discovered standup comedy was a cathartic way to express his views about social issues in the world. Although he recently moved to the Big Apple with starry-eyed dreams of standup success, Sanj still has a special place in his heart for California and he regularly returns to perform at clubs and colleges across the state.
Priyanka
Named by Refinery29 as "50 Female Stand-Up Comedians You Need To Know", Priyanka Wali is a stand-up comic who performs throughout the United States and abroad, including corporate gigs, casinos and comedy clubs. She has been featured on KFOG Radio, Women's Health Magazine, "The Today Show", Business Insider, Uproxx, Cosmopolitan, India Currents Magazine, and Healthline.
Richard
Richard Sarvate was raised in the Bay Area to Indian immigrants. He spent 10 years working as a programmer before deciding to throw off the shackles of corporate life, instead choosing to spend nights on stage poking fun at his previous career. A regular host at the San Francisco Punch Line, he's written live sketches with Don Novello and recently completed a 20 show tour of India.
South Asian-American Standup Troupe
Keywords:
Humor;
Comedian;
Performance Art
Tell us a little about your event and our team of experienced sales agents will get back to you with a customized list of speaker recommendations.